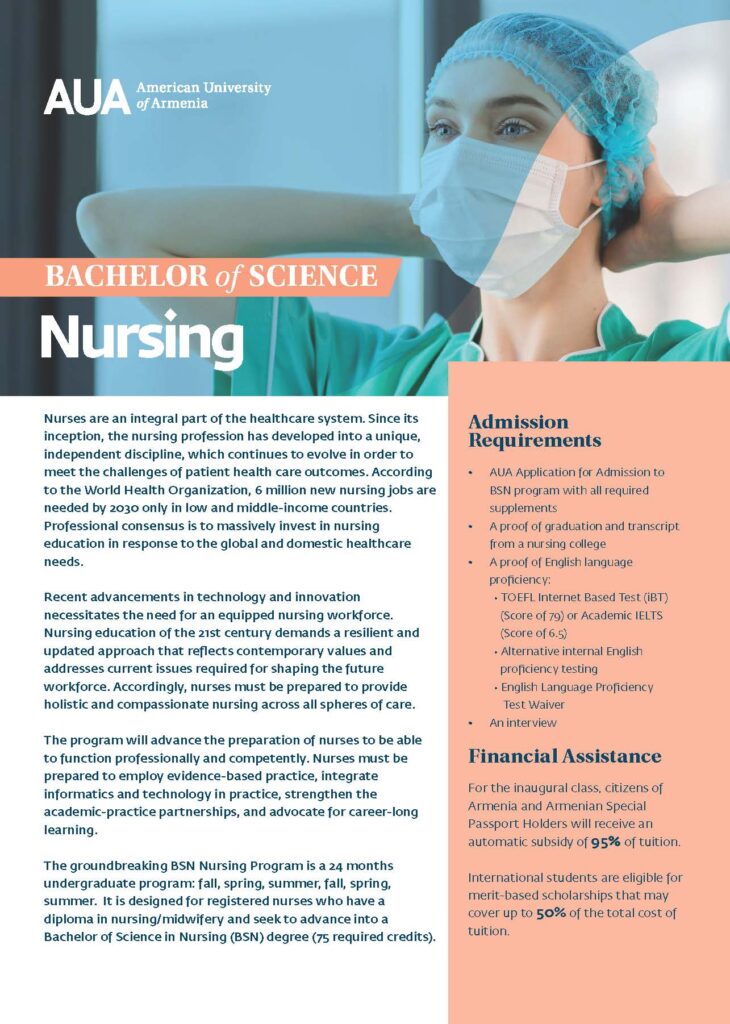 The Bachelor of Science in Nursing is an undergraduate education that is available for nurses who have a diploma in nursing from a vocational level colleges and seek to advance into a Bachelor of Science in Nursing (BSN) degree. The program builds upon the courses taken in nursing colleges. The education duration at AUA is five semesters and two summer terms and covers 75 required credits.
The program prepares nurses to promote health and deliver nursing care to the diverse patient population across the lifespan and across the four spheres of care: 
1. Disease prevention and health promotion
2. Chronic disease
3. Regenerative or restorative, and
4. Palliative or supportive
AUA prepares specialists who are well-grounded and well-rounded individuals, able to think critically and creatively, learn on their own, understand different kinds of thinking, work in teams, and deal with people from different cultures and disciplines. The program provides rich and varied opportunities for practical experiences that focus on person-centered care (care of the individual, family, and important others).
Find detailed information on the curriculum and courses here.